We are reader supported. When you purchase through links on our site, we may earn an affiliate commission. Also, as an Amazon affiliate, we earn from qualifying purchases.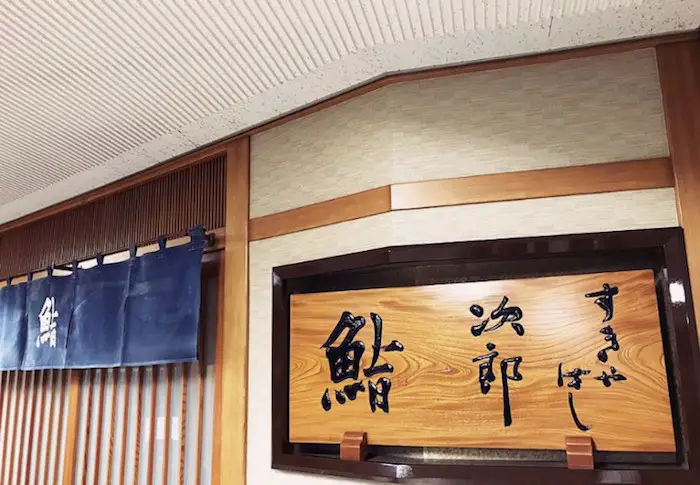 What happens if the US President eats at a restaurant? That place becomes famous! But, in this case, the best sushi restaurant in the world made the former US President Barack Obama its privileged guest on his Asia trip of 2014.
Before the formal state visit officially commenced, Japanese PM Shinzo Abe invited Barack Obama for a casual lunch at one of the most popular sushi restaurants located in the urban Ginza district. The restaurant that served the two most powerful men on earth was none other than Sukiyabashi Jiro.
Winner of three Michelin stars, this unassuming restaurant Sukiyabashi Jiro is in the basement area of a commercial building. Located close to the subway station, this is extremely popular after the restaurant where people need to reserve at least one month in advance to get a seat.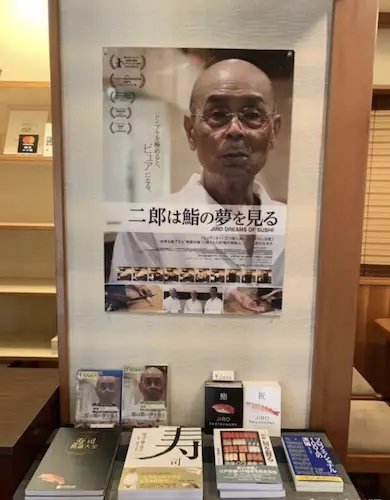 Interestingly, Sukiyabashi Jiro's credit to fame is not just being the dining place for the two important personalities. It shot to fame much earlier when director David Gelb released his documentary film 'Jiro Dreams of Sushi' based on the life of Jiro Ono.
It was also made famous by Anthony Bourdain's show called 'No Reservations'. However, the film 'Jiro Dreams of Sushi' gave it a mythical status not just in Japan but around the world.
Things That Make Sukiyabashi Jiro World Class
This traditional eatery is one of the first sushi restaurants to earn Michelin stars. No wonder, people in Japan look up to it with a feeling of reverence. Owned and operated by Jiro Ono, who is now over 90 years of age, the restaurant carries a legacy that is now carried forward by his eldest son Yoshikazu Ono.
The choice of ingredients
The master chef and his son maintain a unique standard for buying fresh fish and seafood from Tsukiji fish market, one of the biggest wholesale market for fish in the world. What may appear as good quality to you and me don't fit their standards. Father and son are extremely selective about what they choose.
The art of seasoning the sushi rice
While many people believe that fish (neta) is the most important part of sushi, a good chef knows that the rice at the bottom can make or break the delicacy. Jiro uses this own unique preparation of rice vinegar for seasoning sushi rice to give it a blend of sharp and mild taste.
While the percentage of vinegar is slightly higher, the rice does not have a strong and pungent smell. He uses the perfect ratio to make sushi rice taste perfect.
The temperature of the rice and fish
Jiro has spent his entire life learning and mastering the right temperature at which sushi should be served. The rice is maintained at body temperature while the toppings may have different temperatures. Some fish may be cold while others may be aged for several days to meet Jiro's style.
A personalized hand-formed nigiri meal
When you get the privilege of dining at Sukiyabashi Jiro, you will be served a personalized meal hand-formed by Jiro or Yoshikazu. Each piece has just the right amount of salt or soy sauce to ensure that you feel the different flavors on your tastebuds.
Training for apprentices
The apprentices under Jiro go through extensive training that lasts for about 10 years. They do not slice any fish during this period as they are only taught how to hold them. The secret to the perfectly soft and mushy octopus served at Jiro's restaurant is the 30-45 minutes taco massage by the apprentices.
The one-course meal
Jiro serves only a one-course meal at his restaurant and it is called the Chef's Recommended Special Course (an omakase specialty). It comprises of 20 different types of sushi that are served one after another and costs 30,000-yen, which is nearly $370. If you miss your reservation, you are fined half the price of the meal.
The Sushi Menu Served To Barack Obama
I know you may be itching to know the kind of delicacies that were served to the former US President at the most popular sushi restaurant. Well, I did a quick research and here's what I found.
As a guest enter the quaint looking restaurant, he takes a seat in one of the 10 chairs. After exchanging greetings, the chef will inquire if guests have any dietary restrictions. You will then be presented with the menu that includes details of the sushi on offer.
The course starts with karei, a light flatfish over a bed of rice, followed by squid and young yellowtail. Some of the other popular varieties include Chutoro, Gizzard shad, Akagai, Taco, Tiger shrimp, Sayori, Hamaguri, Uni (sea urchin), masago, and saltwater eel. Jiro serves a sweet Tamago as the closing dish.
So, the question is – Could the former US President savor all these delicacies? Well, Mr. Barak Obama could only eat half of the meal but his companion Shinzo Abe savored them all. Obama also enjoyed the traditional sake and good hospitality from the Japanese PM as there are images of Mr. Abe filling Mr. Obama's glass with the drink.
Barack Obama's Reaction After Eating The Best Sushi
A restaurant insider told the media that although the meeting looked informal from the outside, the two leaders spent their time discussing trade issues as they dined. As he walked out of Sukiyabashi Jiro with the Japanese PM, Obama didn't lose a minute to praise the food in front of the media persons standing outside the restaurant. He said, "That's some good sushi right there."
Abe also said in an interview that Obama told him that he was born in Hawaii and had eaten a lot of sushi, but this was the best sushi so far.
Jiro's Journey To Becoming The World's Best Sushi Chef
Jiro started working in a restaurant at the age of 7 to support his struggling family. He said in an interview that he was too small to become an apprentice with gardener or carpenter, so working in a restaurant was the only option.
After moving to 1951, he became a qualified sushi chef in 1951 and opened his own restaurant in the Ginza district in 1965. His restaurant has received three stars from the Michelin guide for delivering consistent quality. Jiro has two sons, both of whom are sushi chefs.
Jiro's biggest fear is that overfishing may cause the fish and seafood used in making the delicacy to disappear. He is also an active member is politics. Although over 90 years old, he still takes pride in serving his guests.
Related Questions
How Long Did Mr. Obama Spend In Jiro's Restaurant
Although a typical meal lasts for 20 minutes, Mr. Obama and Mr. Shinzo Abe spent nearly an hour and a  half in the restaurant. They were accompanied by Caroline Kennedy (US Ambassador to Japan) and Susan Rice (National Security Advisor at White House).
How Much Does A Meal Cost At Sukiyabashi Jiro
The omakase meal comprising of 20 sushi pieces costs about $300-400 in US dollars. While a meal at this place can leave your wallet considerably lighter, the experience is priceless.