We are reader supported. When you purchase through links on our site, we may earn an affiliate commission. Also, as an Amazon affiliate, we earn from qualifying purchases.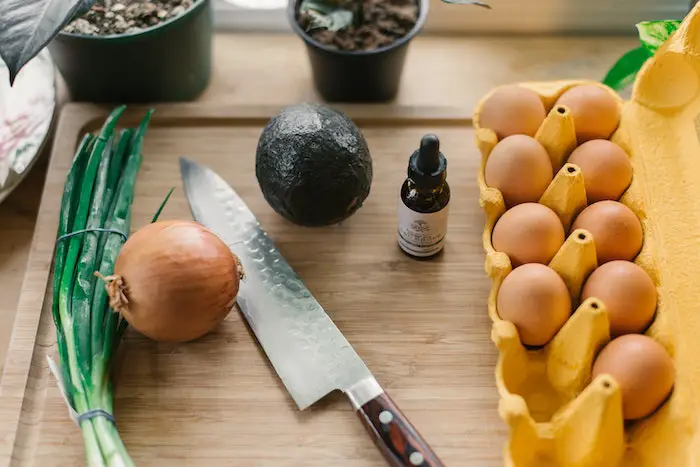 If you are a chef or you have a chef in you, then you know how indispensable a knife is for the profession. When it comes to choosing knives, the name of Japanese Sakai Takayuki Knives stands tall as they have a rich 600-year history to celebrate.
These knives come from Sakai, a city that is regarded as the home of cutlery and they are much sought after by the chefs in Japan. The most unique feature of Sakai Takayuki Knives is the sharp-durable edge created by careful forging and polishing the edges using the timeless-traditional technology.
Sakai Takayuki is known as the largest maker of knives in Sakai. Although the Sakai traditionally specializes in crafting single-bevel blades, they also make several other styles and shapes of blades. Each knife is sharpened carefully to ensure optimum sharpness out of the box.
So, if you are in the market looking for the best Sakai Takayuki knife then you will be confused with a lot of options available. To make it easier for you to choose the most suitable one, we have created a reviewed some of the finest models available online.
Read on to find our in-depth Sakai Takayuki Knives Reviews. If you are in a hurry to order then we recommend that you order – Sakai Takayuki Hammered Damascus 33 Layer Vg-10 Japanese 07396 Gyuto 240mm Chef Knife (see Amazon) that features a sharp and wide blade that can easily slice through any ingredients.
The first product on our list is the Sakai Takayuki 18 cm. Santoku VG10 features a 33-layered hammered Damascus steel double edge blade. There is a hard special alloy VG-10 that is thrust into the 33 hammered Damascus-Layers.
The knife also comes with a plywood brown handle that is easy to hold and work for longer hours. As this is an Asian knife, it needs to be sharpened at an angle of 15° or less. In the Santoku knife, the angle maybe as small as 10°, that may differ depending on the thickness of the blade.
Product features and specifications
Measures 12.6 x 2.4 x 0.9 inches
Weighs 0.55 pounds
Plywood brown Handle
07392 Santoku knife 180mm
33-layers hammered Damascus steel
VG10 (corrosion-resistant steel)
User/ Customer reviews
Many users have said this is a good knife that retains its sharpness for long and comes with a plastic cover to protect the surface. Several customers have appreciated the high-quality materials that make up this product and deliver an outstanding result.
Conclusion
The Sakai Takayuki 18 cm. Santoku VG10 (shop now) is a well-made and sturdy knife that can be used to cut a variety of ingredients in perfect shapes. At this price, this is a good investment to enhance your chef skills. Overall, we think that this Asian knife offers a good price to performance ratio.
---
The next product on our list is the Sakai Takayuki 21 cm (see Amazon) that comes from the family of 33-Layer VG10 Damascus Hammered WA-collection and a VG-10 core. It is beautifully encased in 33 layers of damasteel that lends extra sturdiness to the knife. The handle is made from zelkova wood from the mahogany tree.
The top end of the knife is hammered using a special Japanese technique is known as tsuchime. Due to this technique, food does not stick to the blade surface and looks really amazing. We are thoroughly impressed with the awe-inspiring level of craftsmanship.
As mentioned above, the knife is made of VG-10 which is the highest quality steel comprising chromium, molybdenum, and vanadium. This composition makes the knife resistant to corrosion and wear. Besides the hard wearing exterior, the knife blade is also razor-sharp and easy to sharpen.
Product features and specifications
Measures 13.7 x 2.5 x 1 inches
Weighs 6.8 ounces
Zelkova wood handle
VG10 Alloy Core
33 Layers Damascus Hammered Stainless Steel
Customer/ user reviews
Most people who have used the knife are happy with their purchase as it comes sharp and ready to use out of the box. Some uses have also said that they are impressed with how well the knife handles itself and feels nimble when held. A few customers have also mentioned that you must be really careful about your fingers while using the knife or else you may hurt yourself.
Conclusion
This is a well-crafted and extremely sturdy knife (shop now) that feels really good when held and cuts anything like butter. Besides the razor-like sharp blade, this gyuto knife also offers excellent customer care and service. All in all, we feel that this product offers good value for money.
---
This 33 layer gyuto chef knife features a 33 layer VG10 Damascus steel gives it a higher level of sturdiness. They have a very sharp edge and an extremely hard HRC: 60 with excellent edge retention. When you hold the knife in your hand, you can experience a light center balanced feel.
The handle used on the knife is made out of Mahogany wood that is beautifully grained and also water-resistant. Each knife that comes out of the factory features an extreme level of sharpness. It's worth noting that the hammered finish on the blade comes with a slight scratch line due to the hammer and grindstone.
Product features and specifications
Measures 15.3 x 2.6 x 0.9 inches
Weighs 10.4 ounces
Made in Japan
Gyuto 240mm chef knife
Plywood Brown
Corrosion-resistant steel
Hard special alloy VG-10
33-layers hammered Damascus steel
Customer/ User reviews
Many customers have said that this is a great value product that can be easily sharpened to a razor-sharp edge, and they perform a really good job at holding the edge. Some people have also said that the hammer imprints on the knife can reduce the resistance to nearly nothing. A few customers have also mentioned that the finish is excellent and it glides through most ingredients easily.
Conclusion
This is a visually appealing and sturdy knife that comes with a razor-sharp blade, and can be compared to any western knife. If you are looking for a Japanese knife with a beautiful implement and that offers good value for money, we suggest that you check out the Sakai Takayuki Hammered Damascus 33 Layer Vg-10 Gyuto Chef Knife.
---
This gorgeous paring knife made in Japan features a 33 layers Damascus hammered stainless steel blade with a VG10 core alloy. The VG10 is a vanadium alloy containing steel, and it provides more sturdiness and wears resistance to the product.
The blade has a pretty sharp edge that can easily cut through any ingredient like butter. It features a gorgeous desert wood handle that is easy to grab and work with. It looks great in the kitchen and you can use it to cut, slice, and dice with ease.
Product features and specifications
Measures 8 x 1.5 x 0.8 inches
Weighs 3.19 ounces
Stainless steel blade
VG10 core alloy
Desertwood handle
User/ Customer reviews
Most users have said that these are excellent pairing knives that come with excellent blade edges and they make the perfect gifts for Christmas. Some people have said that these are slightly thicker than expected and not so sharp but still a good choice.
Conclusion
If you want a decent and good-looking knife that you can easily grab in your hand and cut with ease then the Sakai Takayuki 8 cm. Paring Knife is a good choice. It is beautifully crafted and made from the finest quality wood to deliver outstanding results.
---
The last but not the least product on our list is this Hammered Damascus Japanese Vegetable Nakiri Knife from the house of Sakai Takayuki. In this product, a hard special alloy VG-10 is pushed into 33 hammered Damascus-Layers for strength and durability.
This vegetable knife has a double-edged blade and the core is made from corrosion-resistant steel. There might be slight scratches on the hammered steel blade but this is due to finishing or honing the edges, they are not signs of any defect.
Product features and specifications
Measures 12.64 x 2.44 x 0.91 inches
Weighs 9.3 ounces
Blade by hammer and grindstone
Hard special alloy VG-10
Plywood brown handle
Customer/ User
Several users have said that the Sakai Takayuki vegetable nakiri knife is sharp and ready to use out of the box, however, the blade gets dull after use. Many customers have said that this makes a good gift with nice form and function.
Conclusion
The Sakai Takayuki Hammered Damascus 33 Layer Vg-10 Japanese Vegetable Nakiri Knife (see Amazon) is a solid and well-made knife with a double edge blade. It comes with a nice handle that makes it easier to grab the knife at hand when working for long hours.  
---
Quick Guide: Salient Features Of Sakai Takayuki Knives
If you are planning to buy a Sakai Takayuki knife then there are a few things that you will need to consider before ordering. Below, we have compiled some of the salient features of this type of knife.
Steel blade
The Santoku knives are made of high carbon steel or stainless steel material that adds a lot of strength and durability to the product. The blades are also much sharper and sleek to complement the other utensils in your kitchen.
Thinner and taller blade
The thin profile and length of Santoku knives provide more clearance area when you hold it in your hand to cut by placing it directly above the cutting board. It also gives you a good surface to let you hand guide proper chopping and cutting using the blade.
Dimples
The blade on a Santoku knife comes with a row of shallow dimples at the sides and these are known as the Granton edge or kullenschliff. These depressions help in decreasing the friction and prevent food from sticking to the blade surface.
Handle
Just like any other Japanese knife, the Santoku knife also comes with the option for a western-style handle featuring a full tang. The western style handles tend to be more ergonomic and tang goes the full length for convenient use in various cutting styles.
Related Questions
Why are Japanese knives so pricey
The high price tag is due to several factors that include high-end materials cost, additional labor of forge welding the multiple layers. As most of the high-priced knives are forged on a small scale, the artisans create them by hand in workshops under the supervision of a master.
Are Japanese or German knives better
The German knives typically come 57 on the scale while the Japanese knives are somewhere close to 60 to 63. The harder knives will hold an edge better but the same hardness of steel also makes them prone to breaking and chipping. 
See Also:
4 Best Honesuki Knives To Buy
7 Best Japanese Cleavers To Buy
6 Best Sushi Nori Brands
Catalina Offshore Products Review – All You Need To Know